ABOUT NATALIE LUNDSTEEN, PhD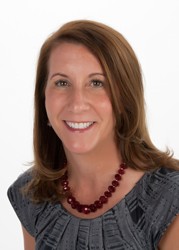 Dr. Natalie Lundsteen
817.933.2274
I have worked in higher education for over 20 years. I earned a Bachelor's Degree in Journalism and a Master's Degree in Higher Education Policy and Administration at Boston University, and received my DPhil (PhD) in Education from Oxford University.
My background and research interests are in the following areas:  higher education policy and administration; academic research on internships and student transitions; professional development; student development; identity and expertise; career counseling; college admissions; graduate employer branding, recruiting and retention.
My doctoral research. 'Learning Between University and the World of Work',  followed students in their experiences of summer internships in the investment banking industry, using a sociocultural learning theory framework.
I am a Research Associate in two research groups based in the Oxford University Department of Education : SKOPE: The Centre of Skills, Knowledge and Organisational Performance, and OSAT: Oxford Sociocultural and Activity Theory. 

My academic research interests led to consultancy projects such as advising school district administrators on a large-scale assessment project; helping a university student affairs division create an Institutional Review Board proposal; writing for a European employer branding journal; producing book chapters on PhD career development and professional learning in investment banks; helping a community nonprofit organization revamp their internship program; and writing content for an education startup focusing on life skills for students.
My past work experience is broad-ranging and international, with a strong focus on project management, but has always included elements of advising individuals along their own personal development trajectories.
My background includes eight years at the Oxford University Careers Service, where I specialized for a number of years as the banking and financial careers advisor, including advising a number of multinational financial corporations on developing internship programs and graduate recruiting strategies, as well as career guidance support for postdoctoral researchers and PhD students. I spent five years working as a career counselor and academic advisor at Stanford University, and took a sabbatical year from Stanford to help the president of John Cabot University in Rome, Italy with developing and improving student services. I also worked at the Massachusetts Institute of Technology managing graduate student and postdoc career and professional development, and am currently at the University of Texas Southwestern Medical Center as an Assistant Dean and faculty member. I have experience on the employer side of graduate corporate recruiting, through my work setting up the initial undergraduate corporate internship program at Gap, Inc in San Francisco. I taught for one year at the American Embassy School of New Delhi, and recently was awarded a Fulbright to advise Kuwait's Ministry of Higher Education on American universities. I am licensed to administer career assessments such as the MBTI and 16PF, and am a certified Gallup Strengths Coach. I am co-author of ReSearch: A Career Guide for Scientists, and a regular contributor to Inside Higher Ed. I currently serve as President of the Graduate Career Consortium, a non-profit organization for professionals in graduate career education.